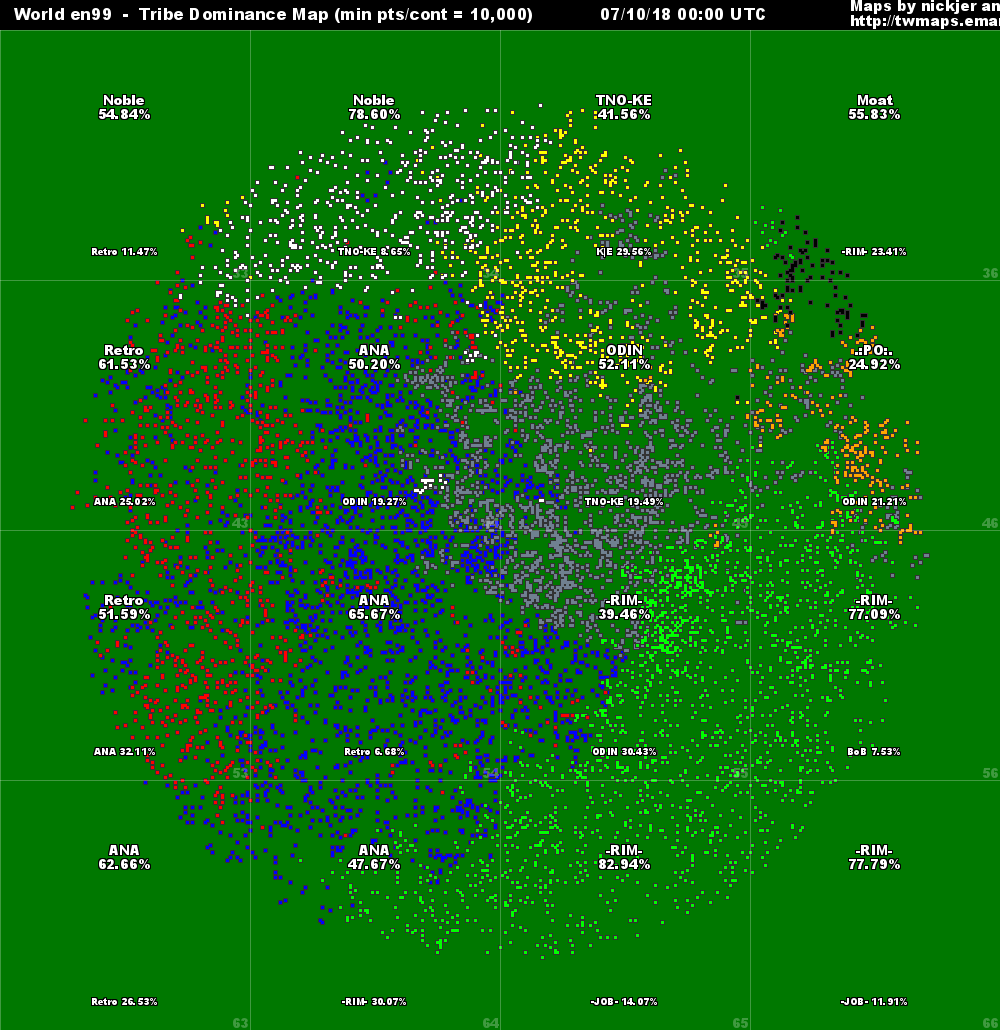 Some weeks ago I took over someones work, in the person of nickjer. Anyone who has played tribalwars/die-stamme knows him as he has done these maps for quite some time. The maps can be found under the link of http://twmaps.emanuelscirlet.com and a proper page is under construction + some APIs to add/remove worlds from the map generation tool.
For those of you who never had any contact with this game, this a tool that generates maps(.png) for an online game. This game is played by players who control villages(thousands) and are organized in tribes.
Technologies used:
node.js for downloading maps asynchronously and call the map generation
C++ to generate the maps.
If you have any questions please e-mail me at: escirlet@emanuelscirlet.com